Hi all! I'm back from Prairie Writer's Day, SCBWI Illinois' fall conference, so excited by all that I've learned. (Such as how to stand when I do a presentation, what new books must land on my TBR pile and the way the children's book publishing world has changed over the past decade.)
Yay for me!!! I remembered to bring my camera!
Shame on me!!! I forgot to take one picture…
Until the very end of the day when, while rummaging in my purse for a business card, I noticed said camera, pulled it out and snapped off a picture the most beautiful cakes I've ever seen. The cakes were baked by Chris Vasilakis and eaten in honor of Rosemary Stimola's birthday.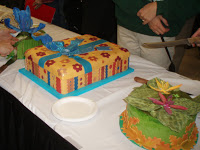 And they were sooooo good too!
You know I love a good quiz and here's a great one–What Jane Austen Character are you? I took it and here are my results:
You scored as a Elinor Dashwood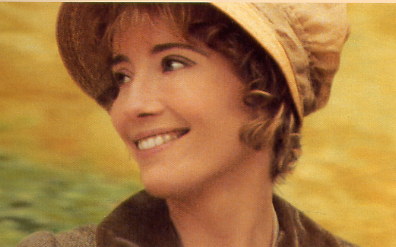 As Marianne's older sister, Elinor lives at the other end of the emotional spectrum. She rarely reveals her intense feelings and is more concerned with being honest and loyal than having what she deserves. Even though her intentions are pure, she sets herself up for loss by constantly placing other people before her own needs. Overall, Elinor is gentle and rational but is just as capable of radical emotions (despite her withholding them) as her sister.
Elinor has never been my favorite Jane heroine, but even as I was answering questions I knew she was who I'd be. It's all about the reserve. I have rather too much, I suppose. I guess I'm going to have to take a closer look at Edward. 😉
Click here to take the quiz yourself!
Please let me know who you are!