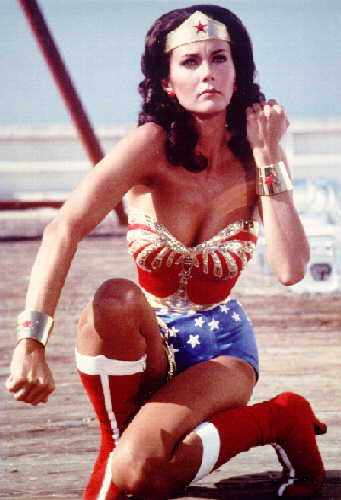 Why aren't there any great shows about all-powerful supernatural women on TV right now? For me it all started with Wonder Woman, but more recently I got to watch Buffy and then Charmed. And now? Nothing. I really miss vicariously kicking
bootie
.
But while we are on the subject of amazing women, I went to go see Lois Lowry speak the other night. (She doesn't actually have super powers unless you count writing 34 books in 3o years including two Newbery award winners and the hysterical books about Anastasia Krupnik! Which I do.) She was funny and inspiring, and I hope I can be her when I grow up. Or at least some reasonable facsimile!
Right now my only superpower is bionic procrastination. I can make the whole day disappear in, like, the blink of an eye. Just call me Slacker Girl. I have a great idea for a costume too, I just don't think I'll ever get around to making it.
If you were a superhero, who would you be?