It's a few days past the first of the month, but better late than never, right?
However, I'm feeling a little guilty. And also, October is my birthday month, so I'm feeling a bit celebratory as well. So…. (drumroll please)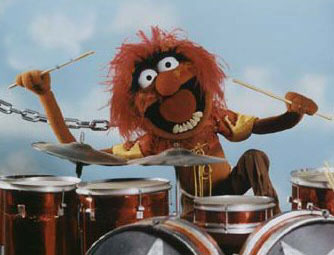 I've chosen FIVE winning classrooms this month.
Congratulations to:
Ms. M's class in Riverside, CT
Ms. K's class in Ramsey, NJ
Mrs. L's class in Peoria, AZ
Mrs. K's class in Marietta, GA
and Ms. M's class in Brooklyn Park, MN
I hope you have fun reading THIRD GRADE BABY. I look forward to talking with you!
And of course, everyone is still welcome to enter! Drawings will be held every month for the rest of the school year. Just send an email to contest@jennymeyerhoff.com with the name, school and city of your favorite third grade teacher (even if it's yourself!) For more info click here.
And just for fun, here's a picture of me at my latest signing reading part of chapter ten with the help of my daughter in the role of Martha Molar.